---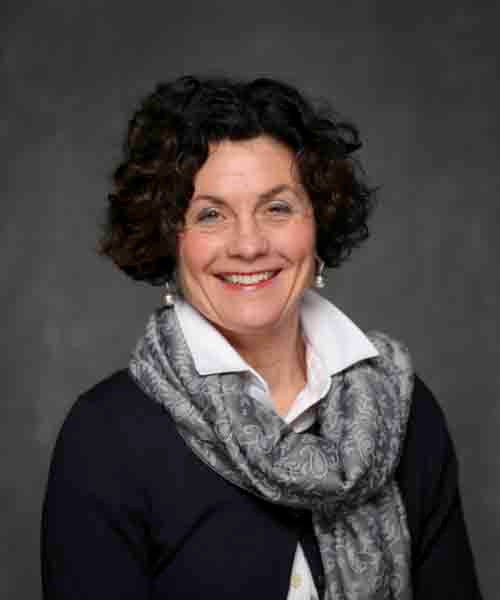 Professor
English Department Graduate Director
---
Department
English
Role: Faculty
Campus: Springfield
---
Postal mail
Missouri State University
English
901 S. National Ave.
---
Details
Education
PhD, English, 1995, University of New Hampshire
MA, English Language and Literature, 1986, University of Virginia,
BA, Biology and English, 1984, Harding University
Teaching
Courses 2017-18
ENG 235 Introduction to Critical Analysis
ENG 350 American Literature I (Beginnings to 1865)
ENG 700 Research Methods
UHC 110 Honors Seminar: Utopian/Dystopian Visions of Food
Recent courses:
American Women Writers & the Marriage Plot
Visions of Utopias in Literature & Culture
Professional experience
Selected Publications:
"Anne Hampton Brewster's St. Martin's Summer and Utopian Literary Discourses." Utopian Studies 28.2 (2017), 305-26.
"American Anne Hampton Brewster's Social Circles: Bagni di Lucca, 1873, and Roman Rodolfo Lanciani." Questioni di Genere: Femminilità e Effeminatezza nella Cultura Vittoriana. Edited by Roberta Ferrari e Laura Giovannelli. Bologna: Bononia UP, 2016. 117-43.
Utopian Studies. Utopia and Food special issue. Lead editor, with Lyman Tower Sargent and Timothy Miller. 26.1 (2015).
"Damanhur: Sustaining Changes in an Intentional Community."Spiritual and Visionary Communities: Out to Save the World. Ed. Timothy Miller. Ashgate Publishing, 2013. 15-28.
"Sectarian Communities: Religious Diversity in British America, 1730-1790." Cambridge History of Religions in America. Volume I: PreColumbian Times to 1790. Ed. Stephen J. Stein. Cambridge UP, 2012. 467-88.
Selections from Eliza Leslie. University of Nebraska Press, 2011
Eating in Eden: Food and American Utopias. Ed. with Martha L. Finch. University of Nebraska Press, 2006.
Bodies of Life: Shaker Literature and Literacies. Contributions to the Study of Religion. Westport, CT: Greenwood Press, 1998.
Awards and honors
NEH Seminar Participant, American Academy in Rome, Italy in the Age of Risorgimento: New Perspectives, 2013

Andrew W. Mellon Foundation Fellowship, "Recovering and Refining Anne Hampton Brewster's Italian Experiences," Library Company of Philadelphia, 2013

William J. Fulbright Italian Commission for Cultural Exchange, Senior Lecturer in American Literature, University of Catania, Sicily, 2009
Additional resources